Earlier this week, we spoke about what it takes to become an Amazon or Amazon Fresh driver for those of us needing extra cash during the COVID-19 crisis.
Today, we have an alternative job idea for you: becoming a virtual assistant. We're going to discuss what a virtual assistant is, where to find jobs & tips for applying.
Let's get started!
What is a virtual assistant (VA)?
First things first – what is a virtual assistant?
Well, it's just how it sounds – an assistant that provides administrative work from a remote location. Commonly referred to as a VA, the most common tasks consist of administrative tasks such as organizing files, invoice & billing, writing & sorting emails, booking meetings & scheduling appointments as well as beginner digital marketing activities such as social media posting & basic blog writing. But really, the tasks can be anything that an entrepreneur or manager needs help with!
What skills do you need to become a VA?
There are no set skills required for a virtual assistant role – it really depends on the needs of the client. If a client is looking for call outreach help, then experience in customer service or sales may be useful. If a client needs general organization of files & emails, then basic office skills are going to help. As long as you have used a computer before, written emails & have basic experience with Microsoft Word, Excel, etc. – you should qualify!
Additionally, if you don't have the exact skills needed, chances are you have similar skills that you can promote. If you are a stay-at-home, multi-tasking & time management are great knacks to refer to in your application. If you are a creative artist, experience with graphics & an eye for design are great skills to put forward.
Where can you apply?
There are a few places you can find openings for virtual assistant roles. Here are our top 5:

Upwork: Upwork is a great place to find freelance jobs of all types, not just virtual assistant roles. However, there are hundreds of new virtual assistant roles listed each week. The good news about Upwork is there is a filter for "American applicants only" which helps you stand out when applying along freelancers from all over the world.
Pros: Well paying jobs and a client review system so you can avoid dodgy clients from the get-go. Headquartered in the USA, so if you are in the United States, you have a leg up on global applicants. Secure payment system.
Cons: Saturated and competitive market. Platform takes a percentage of your earnings.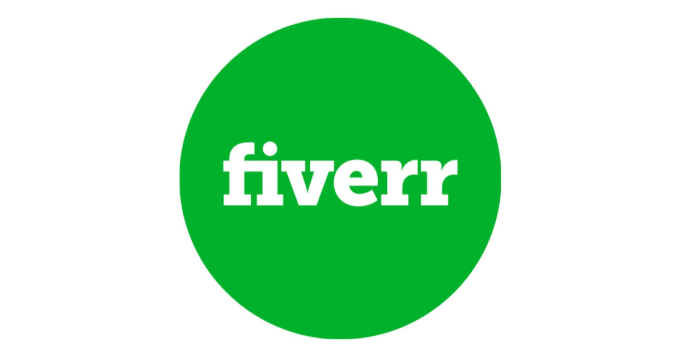 Fiverr: Fiverr is another great platform that pairs business needs with relevant freelancers. Fiverr is known as the 'budget version' of Upwork, but it's a good place to get your foot in the door if you don't feel confident in your skillsets just yet.
Pros: Free to join with hundreds of job opportunities. Thousands of diverse jobs open. Secure payment system.
Cons: Low pay rate & saturated market. Platform takes a percentage of your earnings.
Freelancer: Freelancer.com is another great freelance platform born out of Australia. Millions of jobs are posted on Freelancer.com and there is a bidding process to win each job posting. Price yourself lower than competitors and submit a half decent resume? You have a good chance of winning the proposal!
Pros: Thousands of available jobs. Bidding system for jobs. Secure payment system.
Cons: Saturated platform. Platform takes a percentage of your earnings.
Hubstaff Talent: Hubstaff is a similar freelancer platform but it's the new kid on the block; meaning there is less competition. There are hundreds of virtual assistant jobs on the platform but less applicants for the roles due to its lesser known status. Get in now!
Pros: Hundreds of virtual assistant roles available. Secure payment system. New on the market so less competition.
Cons: Platform takes a percentage of your earnings.
Facebook groups: Facebook isn't a freelancer platform but it is a great resource for finding virtual assistant roles. There are various groups you can join such as this one and this one. If you're female, this one is a good group to join – VA requests are posted almost daily! Join as many Facebook groups as you can that seem relevant to remote jobs or freelance roles; there are daily job postings from budding start ups and virtual businesses looking for an extra pair of hands!
Pros: Much less competitive, more personal environment, easy to "cut through" for 1:1 communication. Additionally, no percentage is taken from your earnings.
Cons: No secure payment system; make sure you sign a contract up front and use Paypal or alternative third party system.
What is the going rate?
The average hourly rate for virtual assistants is anywhere from $8-15 / hr and can grow up to $20/hr depending on experience. This means for 15 hours a week you can make up to $300/week!
TIP: Get a couple of gigs going and you could have a full-time job straight from your living room!
How can you stand out in your application?
As you may have noticed, many of the popular freelance platforms are saturated with freelance applicants. However, there are a few things you can do to cut through the noise:
Personalize every application. We know it's tempting to cut and paste as many cover letters and intros as you can – but this is a terrible strategy. Clients receive 10-50 applicants per job and they can easily spot a cut-and-paste submission. Take the time to personalize each application for the specific role. Pay close attention to what each job post requires and give the client a solution to their proposed problem.
Go above and beyond the job requirements. Try to think outside the box when submitting your applications. If the job poster mentions they need help sorting emails, then take the time to research and recommend a free email tool that can help cut the time in half. If they require help on social media, take the time to research their social profiles and offer your suggestions for improvement before they ask. Job posters are looking for initiative & resourcefulness.
Attach your resume. Most all of the freelance platforms use reviews to characterize each freelancer. When just starting out, this can be problematic when trying to convince someone that you are right for the job. Until you have more experience on the platform, include your career resume in each application. Make sure to note that you are new to the platform but not new to the work itself. Point out specific jobs on your resume that prove experience related to the requirements in each listing.
Brush up on your skills via YouTube. Having broader skillsets such as Photoshop or social media experience will allow you to qualify for more jobs. While there are great courses out there on Udemy or Coursera, the best place to learn new skills is YouTube! There are thousands of gurus on YouTube who teach basic Photoshop skills, social media 101 & organizational skills through their channels for free! Have a quick search on YouTube and try to learn 1 new skill per week. This will open up the opportunities for you when it comes to job applications!
We hope this helped answer any questions you may have around becoming a virtual assistant, and sparked your interest for new money-making ideas during COVID-10 crisis. If you have any questions or need help setting up your profile – reach out to us here. We are also running a free Special COVID-19 Workshop: Preparing For Your Job Search next Wednesday night online. You can join us here!
Until next time!